Keynote, Invited and Guest Speakers for 2022
The BAD Conference & Events Committee is extremely grateful to the contribution of the Keynote, Invited and Guest lecturers that attend the BAD Annual Meeting speaking in the Plenary and concurrent sessions. Some are familiar BAD Members, whilst others are from outside both the association and the specialty. All offer an invaluable educational benefit to our members and we are very thankful.
Details will appear here shortly on the Keynote and Invited Lecturers for the 2022 Annual Meeting.
Tuesday 5th July – Plenary Speakers
Wednesday 6th July – Plenary Speakers
Thursday 7th July – Plenary Speakers
Tuesday 5th July – Special Interest Group Speakers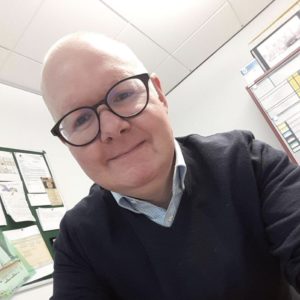 The development of technology highlights previously unimagined possibilities to connect learners, teachers, devices and big data to truly innovate assessment.  Do expectations meet reality when we 'assess' assessment and our use of portfolios across medical education? Or does a poorly conceptualised 'weaponisation of measurement' have much more adverse consequences.  Drawing together theory and practice from wider education and most recently the pandemic, this plenary will highlight the pitfalls of much of our current portfolio practices, but highlight potential solutions to transform how we use portfolios to teach, learn, supervise and assess.
Professor Richard Fuller is the Director of Christie Education in Manchester, UK with an innovative portfolio of local, national and international education work focused on realising learner potential, and improving assessment practice.  This is underpinned by a substantial career in Health Professions Education across the continuum of undergraduate and postgraduate practice.  Their main research interests centre on assessment with an extensive output of significant journal papers, invited and peer review presentations, plenaries and consultancy which focus on improving assessment practices.  They lead the GMC's Tests of Competence Panel and are an executive member, and trustee, of the Association of Medical Education in Europe.  Richard practices clinically as a Consultant Stroke Physician and Geriatrician.
Formulating cosmetics: why do we need preservatives?
Miscellaneous observations in dermatopathology
Wednesday 6th July – Special Interest Group Speakers
Thursday 7th July – Special Interest Group Speakers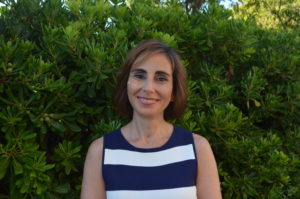 Yolanda Gilaberte is dermatologist, currently head of the Dermatology Department at Miguel Servet University Hospital since 2017 and vice-president of the Spanish Academy of Dermatology and Venereology since 2018. She is associate professor of Dermatology at the University of Zaragoza (Spain), honorary research professor at the University of Alcalá de Henares (Spain), and former coordinator of the Spanish Group of photobiology.
She is deputy editor-in-chief (2010-2014 and 2018-) and former director (2014-2018) of the journal Actas Dermosifiliográficas and member of the editorial board of Dermatologic Therapy since 2021.
Her training includes Pediatric Dermatology at the Hospital del Niño Jesús in Madrid (Spain), Dermatopathology at the Johns Hopkins Hospital in Baltimore (USA), and a research fellowship in Photobiology at Harvard's Wellman laboratories of Photomedicine in Boston (USA). She has a Diploma of Specialization in Clinical Research Methodology (Autonoma University of Madrid) and a Postgraduate Diploma in Clinical Management (Pompeu Fabra University, Barcelona).
Gilaberte obtained her Ph.D. in 1995 and she is the author of 200 publications indexed in Pubmed (index h 38), 1 complete book and 18 book chapters. She has been director of 10 Doctoral Theses. She has participated in Scientific Committees at National and European Congresses and she has been President of the European Congress of Photodynamic Therapy and lectured in the World Congress of Dermatology, European Congress of Dermatology, European Congress of Photobiology and World Congress of Photobiology. She is member of the board of the European Academy of Dermatology and Venereology and member of the American Academy of Dermatology, the European Academy of Dermatology and Venereology, CILAD, European Society of Photobiology, European Society of Photodermatology and European Society of Photodynamic therapy.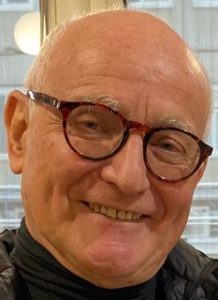 Professor Jean-Charles DEYBACH, MD, PhD, was for 10 years Associate Professor and for 23 years full Professor of Biochemistry and Molecular Biology at the Faculty of Medicine, University Denis Diderot Paris 7 France.
1982-2000 he was a Medical Practitioner at the French Center for Porphyria and Head of the porphyrin Laboratory in the Department of Biochemistry and Molecular Genetics Hospital Louis Mourier, Assistance Publique-Hôpitaux de Paris (APHP).
2000-2016 he was the Head of the Department of Biochemistry and Molecular Genetics at Hospital Louis Mourier (APHP) and Director of the French Reference Center for Porphyrias, officially recognized as a national reference center for rare disease in 2004  ("CRMR Porphyries").
He launched in 2001 the European Porphyria Initative (EPI) to built a dedicated porphyria network in Europe. Funded as a pilot project by EU Commission he became from 2007until 2013 the President and main coordinator of the European Reference Porphyria Network (EPNET) which links 36 porphyria reference center from EU and non EU countries. From 2014 to 2018 as the interim President of EPNET he helped to set up a new independent EPNET association which was officially launched in Oct 2018. In 2019 he was nominated as honorary member of the EPNET association.
As member of a research unit Inserm U 1149 located in Faculty of Medicine University Denis Diderot Paris 7, he has more than 35 years experience on research in heme biosynthesis and related disorders and mainly contributed to the recognition of enzymatic, genetic defects and pathophysiology in human porphyrias (up to 240 peer reviewed publications).
For 35 years as a MD and with the medical team in Louis Mourier Hospital he had in charge the diagnosis, treatment and management of the porphyria patients from France through the clinical and laboratoriy facilities at the French Reference Center for Porphyrias.
Since September 2016 he is Professor emeritus at the University Denis Diderot Paris 7 and retired from his head position in the Department at Louis Mourier Hospital. However he still act as a part time medical consultant at the French Porphyria Center, and as a member of the research unit Inserm U1149 and is still participating to EPNET working group.