Social Programme
Monday 4th July
SAS Dinner – at the Cranside Kitchen (booked SAS Pre-conference Session attendees only)
DermSchool / Trainee / Survival Guide – Social event at the SEC
Tuesday 5th July
BADfest – Glasgow Science Centre, open to all BAD2022 attendees 18:30 – 22:00

This is the Glasgow Civic Reception hosted by the Lord Provost.

Featuring food, music, drinks and access to the interactive exhibits – please join us for an evening of networking and fun!

Indian Classical music by pianist Amit Anand accompanied by tabla Followed by Ceilidh and live music with the Scraggly Cats band

BSDS Dinner – House for an Art Lover (booked at point of registration)
Wednesday 6th July
BSMD Curry (booked at point of registration)
Well Being
We have a series of well being activities available to registered delegates at the BAD Annual Meeting this year.
Meditation

Daily online meditation sessions via the meeting app for all registered delegates. This will be available for 6 months provided by Stefana BrunettoWebsite: stefanabrunetto.comInstagram: @stefanabrunetto

Yoga

online yoga sessions from Gee Gahir via the meeting app for all registered delegates. There will be an extra session for those attending the Monday 'Survival Course for Consultants' pre-conference session.Website: https://www.geegahir.com/

Morning Walk / Run

Delegates are invited to have a pre/post-session 5KM walk / run around the SEC and surrounding area.

Fiona MacDonald and the Glasgow Convention Bureau has designed a route taking in some points of interest in the area: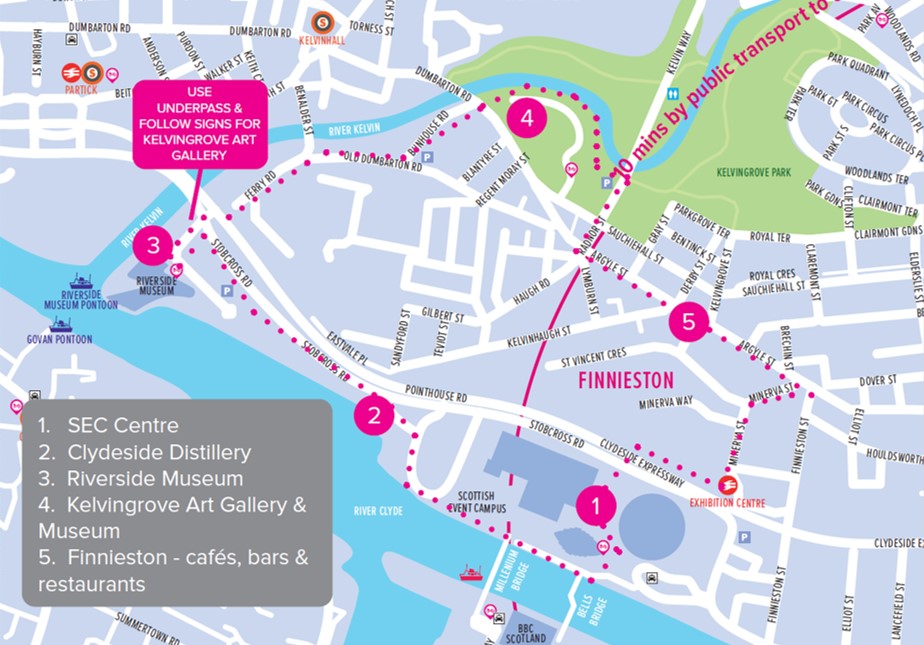 Well Being Area

As per the last few in person annual meetings, we will have a well being area for all delegates and exhibitors to utilise during open the main open hours. Provided by D-Stress and Go, please visit the space to book a head massage and some relaxation time.